About us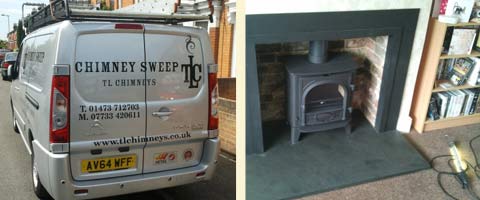 As a full member of the Guild of Master Chimney Sweeps, and HETAS TLChimneys will provide you with a professional and dedicated approach, ensuring your chimney is kept clean and your home safe. We also supply and fit solid fuel burners and heating systems, additionally we repair and rebuild chimneys and stacks.
TLChimneys is fully insured and issues recognised chimney sweeping certificates.
All our services are carried out with your safety in mind and in strict accordance with the current regulations and approved sweeping methods.
We have a no fuss, no mess attitude.
Remember, carbon monoxide kills!!
More
What we do
TL Chimneys offers a variety of chimney sweeping services to the general public, including residential and commercial customers, using the latest methods to achieve the best results and to ensure your chimney and flues are clean and safe.